After creating a new account, you can edit the author details on the Author Account tab: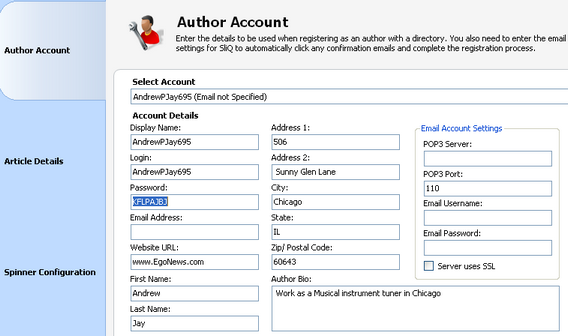 Note that when you create a new account, SliQ creates random details and fills out most of the fields for you. You can either replace these values or simply fill in the email fields to allow registration with article directories. If you want SliQ to be able to click links in confirmation emails and collect login/ password information from emails sent from the article directories.you will also need to fill in the email account settings.
Configuring Email
See Configuring the Email Account Settings for help on entering the POP3 server and email account details.
Note that the Email Account Settings should be for the and Email Address: value you enter (shown on the left in the picture above) or SliQ will be unable to download emails from the account.
See Also