Unlocking SliQ Submitter
After purchasing you will be emailed a login ID and password. To unlock SliQ Submitter you then need to use the username and password to register your package.
To register, run SliQ Submitter.
SliQ Submitter will then display a dialog like the following: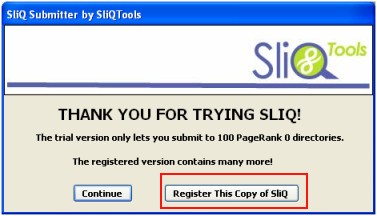 Click the Register This Copy of SliQ button - highlighted in red in the picture above - to open the registration dialog.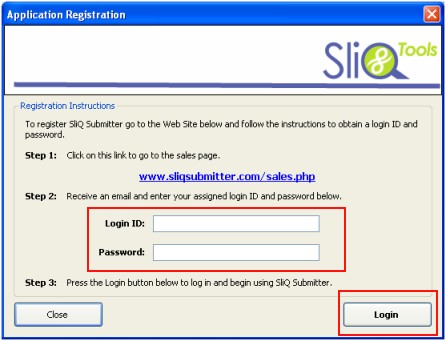 Enter the login ID and password you have been emailed and press the Login button.

That completes the process. You can now submit to the full set of directories supported by SliQ Submitter.

When you start SliQ Submitter next time, SliQ will login automatically using the details you entered above and download the latest set of directories from our server.