Searching Directories for your Website
To launch the website listing finder tool, click the Find Listings button in the Directory Campaign tab toolbar.

SliQ Submitter will then launch the Find Listings tool and begin searching directories for links to the currently loaded website. The Find Listings tool shows the directories it is searching together with a list of directories where a link has been found.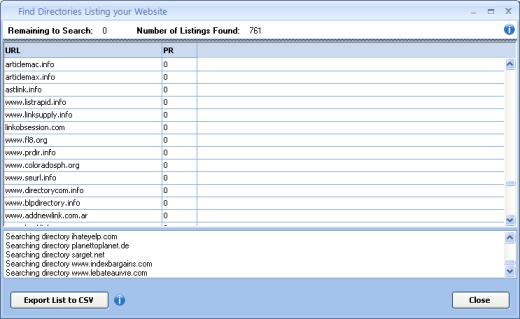 Note that SliQ keeps a records of all directories to which your website has been submitted - even if the directory is no longer supported, e.g. because it switched to requiring payment for a listing. This means that SliQ may search more directories than are currently shown in the supported list on the main Directory Campaign tab.

By pressing the Export List to CSV button, you can save the current list of directories containing links to your site to a file suitable for loading into Microsoft Excel.